Travelling is an enriching experience that should be enjoyed by all regardless of their abilities. While travelling with limited mobility can seem challenging, nothing is impossible and in most cases not even as hard as it seems, especially if you have this compilation of top practical tips for travelers with limited mobility at hand.
#1 – Always Plan Ahead
There's nothing that a little planning ahead can't solve and for travelers with limited mobility this can mean the difference between fully enjoying your experience and coming up with easily preventable challenges.
As the travel industry's awareness of the needs of people with disabilities grows, more services and greater accommodation options are now available. However, most service providers could benefit from a little extra time to make the necessary arrangements for you, so before making your hotel or tour reservations, make sure to call ahead and let everyone know precisely what you need to make your experience enjoyable.
Be very specific and clear when describing your disability as not all service providers will be able to understand the medical terms for certain conditions, so the more information you give them the better they will be able to accommodate you. On the same note, make sure to call one more time 24 to 48 hours prior to your arrival simply to double check everything will be in order.
If you need specific medications, don't forget to bring a considerable supply of them with you and to request travel assistance from your airline in advance. Airlines are not only required to provide you with a wheelchair in case you need it, but will also inform you of any special measures or restrictions you need to be aware of before travelling.
While it's probably best to avoid connecting flights, for some travelers with limited mobility this can't be done or they may even experience greater discomfort with long-haul flights, so keep that in mind and make sure to book your connecting flight with plenty of time for you to comfortably go through customs or from one terminal to another.
#2 – Do Your Research  
Planning a good travel experience requires some prior research, and in the case of travelers with limited mobility, this is beyond essential, so make sure to not only research the accessibility of your selected destination, but also do your research on accommodations, travel insurance, tours that can be available for someone with your particular needs – many travel companies specialize in travelling with limited mobility – and even if your medication will be available at the place you're going, as some medicines are prohibited in certain countries, so be sure to call the embassy or consulate of where you're going just to be sure.
Keep in mind physician availability where you're going by asking your doctor, insurance company or local embassy for helpful names and contact numbers of local physicians at your destination in case you require their assistance.
A simple online search can come up with a myriad of resources for you to look into, from travelling tips regarding specific destinations to service providers that specialize in helping travelers with limited mobility where you're going.
Wheelchairtraveling.com, for instance, offers great advice, information and stories from other travelers with limited mobility, while Lonely Planet [https://www.lonelyplanet.com/thorntree/forums/travellers-with-disabilities] has its own forum dedicated to accessible travel.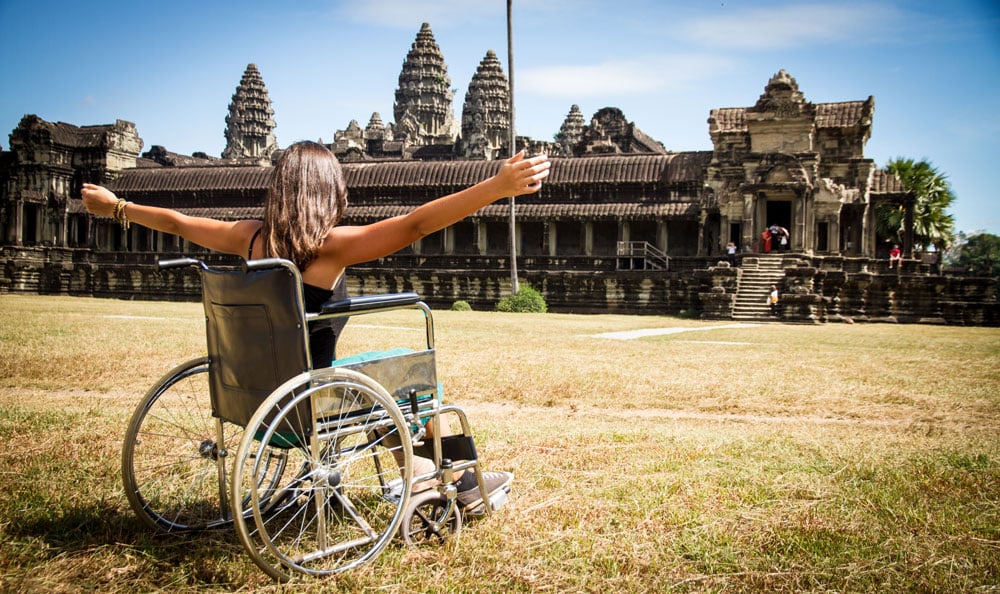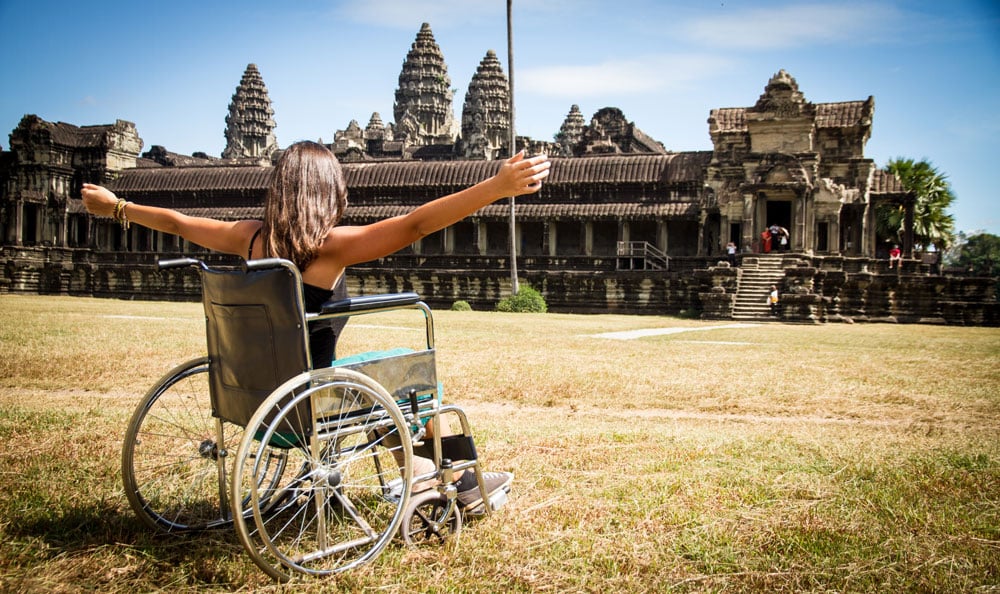 # 3 – Don't Be Afraid, But Also Make Sure To Stay Within Your Possibilities
Sure, travel comes with its perils but those exist for everybody and as accessible travel becomes more popular, more and more opportunities exist to fit everyone's unique needs. However, this doesn't mean you should put yourself at more risk than necessary, so be sure to consult your doctor ahead of time and tell them all about your travel plans, as they will be able to suggest medical facilities at your destination, tips on coping with long flights, the unavailability of prescription drugs or any other issues you should be aware of before embarking on your adventure.
Keep in mind to always carry medical alert information with you in a place that's easy to find, such as your wallet or necklace, and don't forget to bring enough medication with you along with spare parts and tools for emergency repairs on your wheelchair, as traveling can take a toll on them.
# 4 – Have Fun!
Today's most mainstream cities, airports and tourist attractions are adapted to fit the needs of travelers with limited mobility, so as long as you keep in mind all of these important tips and do the proper research you will find there's an infinite number of experiences accessible for you to thrive in, so go ahead and book that adventure you've long been dreaming of and get ready to fully enjoy it!